Adventure Education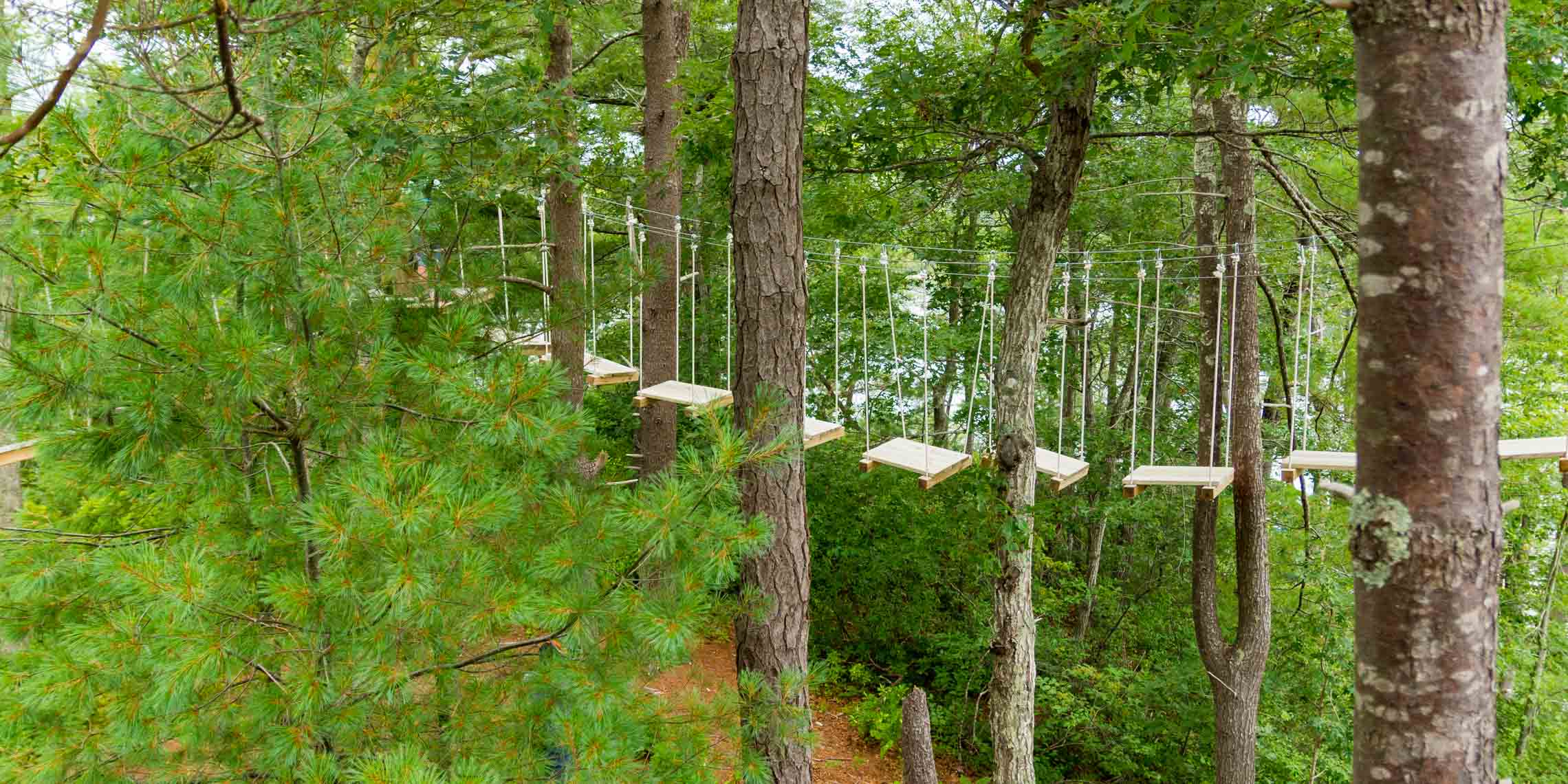 With the opportunity to select facilitated programming on our low ropes team-building course, two high ropes courses, or 30-foot outdoor climbing tower, we are proud to offer our guests a fun, safe and challenging adventure education experience that leads to self-reflection and personal growth.
Team membership skills blossom during a trip to Burgess Outdoor Education. During our Team Challenges program, a trained YMCA guide navigates your group through a specially curated line-up of field initiatives and elements in our forested low ropes course that will test communication, collaboration, problem-solving and trust – skills that impact individuals and teams long after they leave our property. Share your goals with us and we will craft your group's experience around them.  Depending on your group size and amount of time on site, you can elect to take your group's learning adventure to the next level on our unique solo or team high ropes courses, zip-line included!
What kind of outdoor skills are you interested in developing in your group? Reach out to Challenge Course Manager Katie O'Brien with any ideas or suggestions for a customized adventure education program.