Year-Round Staff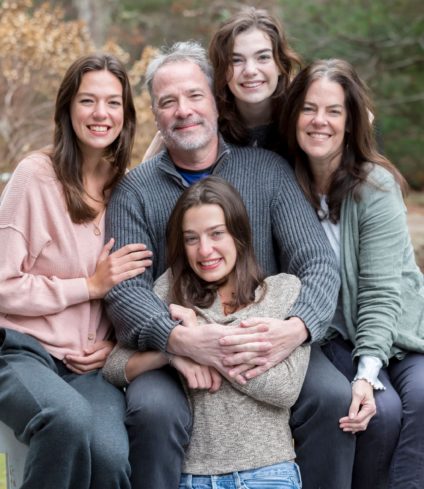 Bruce Netherwood
VICE PRESIDENT OF CAMPING SERVICES
Bruce@ssymca.org | (508) 428-2571 ext.103
Having spent more than 30 years in YMCA Camping, Bruce is confident when he attests, "There is no other program that exists today that has the potential to positively impact children and provide life-long experiences. " Along with serving as Executive Director for Camps Burgess & Hayward, Bruce also oversees the day camps for the Quincy, Emilson and Science Center branches of the South Shore Y.
Shawn Lynch
CAMP BURGESS DIRECTOR
Slynch@ssymca.org | (508) 428-2571 ext.104
Shawn is from Canton Massachusetts and has been a part of the Camp Burgess community for many years in the roles of Camper, Counselor, Waterfront Director, and Program Director.  Shawn graduated from The Catholic University of America in Washington D.C. where he spent the las four years studying and exploring our nation's capital. He is an avid sailor, and enjoys exploring Spectacle Pond. You will often find him down on the Burgess Waterfront or exploring camp

Rebecca Salter
ADVENTURE TRIPS DIRECTOR/OUTDOOR EDUCATION DIRECTOR
rsalter@ssymca.org | (508) 428-2571 ext.109
Rebecca grew up in Minnesota, where she developed her love for exploring the outdoors. She spent many summers leading canoeing and backpacking trips through remote wilderness areas, including a trip to the Arctic Circle. She knows firsthand how powerful and transformative Adventure Trips can be, and she's excited to share her background and passion for Adventure Trips with camp. In her free time, you can find Rebecca playing with her dog, Matilda.

Lois Adams
FOOD SERVICES DIRECTOR
LAdams@ssymca.org | (508) 428-2571 ext.133
After having worked 25 years in the restaurant industry, Lois came to Camp. She's spent the past 15 years on the job, and is a tried and true Camp veteran. When asked what she most treasures about coming to work every day, she fondly offers, "I have cooked all my life, and love to see the smiles on the faces of children when they come in from a great day at camp, and are really hungry!" In her spare time, Lois enjoys reading and decorating for the holidays.
Jesse Daly
FACILITIES DIRECTOR
JDaly@ssymca.org | (508) 428-2571 ext.120
A native of the Cape, Jesse possesses the laid-back and good-natured character often associated with Cape Codders. Ever-ready for any task presented to him, Jesse has proven undaunted by innumerable projects, ranging from building a goat pen on the Camp Farm, to refurbishing a collection of cabins. Jesse has been coined a "master painter" by many whom have been witness to his talents, and he and his wife have a daughter named Amelia and a son named Benjamin.